Start: 22 | add to Cal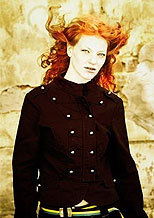 Hotta Fire presents: Barrakude Basement Seit dem 18.05.2001 gibt es nun das Barrakude Basement schon und haben bereits auf einigen Dances gerockt. Manche erinnern sich vielleicht noch an die Hanf-Parade 2001 in Berlin wo sich Zasha (Selector), Stigg (MC) & Pablo (Operator/Selector)als BARAKUDA BASEMENT zum besten gaben.Reggae & Dancehall Style wird von den Jungs promoted; also das was Partypeople zum tanzen bringt. Es wird sich zeigen was ein weiters Soundsystem aus Berlin derLeipziger Massiv bieten kann.

Den lokalen Support uebernimmt diesmal Leipzigs 'Soundlady' Firegyal.

Keep the fire blazing!